NEW! ONLINE DUES PAYMENT
CLICK HERE TO PAY ANNUAL DUES ONLINE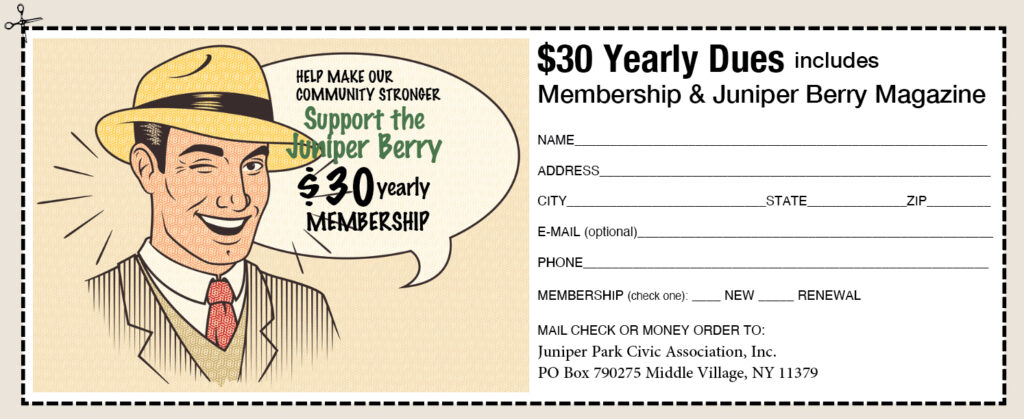 If you're not a member of the Juniper Park Civic Association, please join us. Our dues are only $30 a year and run from January thru December. And, since our lawmakers are impressed by the number of people who attend our meetings, please do come.
If you received your Juniper Berry in the mail, you can check your address label for the expiration date. Your dues help to defray the cost of printing and mailing The Juniper Berry.
All the work involved – photography, writing, maintenance of the membership files, etc. is done by volunteers. In fact, the officers of JPCA are volunteers, as are the many good citizens who contribute their time and labor doing what they can for the good of our community.
Please print out and mail the above form with your payment.
For More Information
To request additional information please fill out the form below.