Lucille "Lu" Sadowski (1947-2022)
Beloved family member and community volunteer
Lucille B. Sadowski, 74, died Saturday, April 23, 2022, at St. Francis Hospital in Roslyn, New York.
Lucille, known by most as "Lu," was born in Queens, NY on October 22, 1947, a daughter of the late Michael and Theresa Knazik. She lived in Queens her entire life and adored the community, culture, and most of all the people within the community – her neighbors and friends.
Lu was predeceased by her only sister, Diane McGurgan. She is survived by her husband Stephen Sadowski, a son of the late Zygmunt & Elizabeth Sadowski, her daughters Denise Sadowski and Stephanie Sadowski Petrone and her sole granddaughter, Aurélie Diaz.
Lu professionally was trained as a Graphic Artist, attending the High School of Art and Design in Manhattan, New York. Lu's creative side came out most often while bonding with her granddaughter, the light of her life, while working and encouraging her through art projects.
Lu spent many years enjoying trips to the Adirondack Mountains, Florida, cruising or traveling broadly after meeting and marrying the love of her life, Stephen Sadowski. Lucille and Stephen were married for 55 happy years and were lucky to be best friends.
Many reading this knew Lu as a long-time Secretary for the Juniper Park Civic Association. During that time, she worked on many projects to promote and develop the close relationship of its members with a program of civic and social activities. She truly cared about the community and always wanted to be involved, engaged, and give back to the place where she grew up, raised her family, and loved her neighbors. This was reflected throughout the years with her service in the civic association or as a volunteer for other neighborhood events. She will be remembered as always giving to others, helping where she could and want only for the best for those she loved: her family, friends, neighbors, and our community.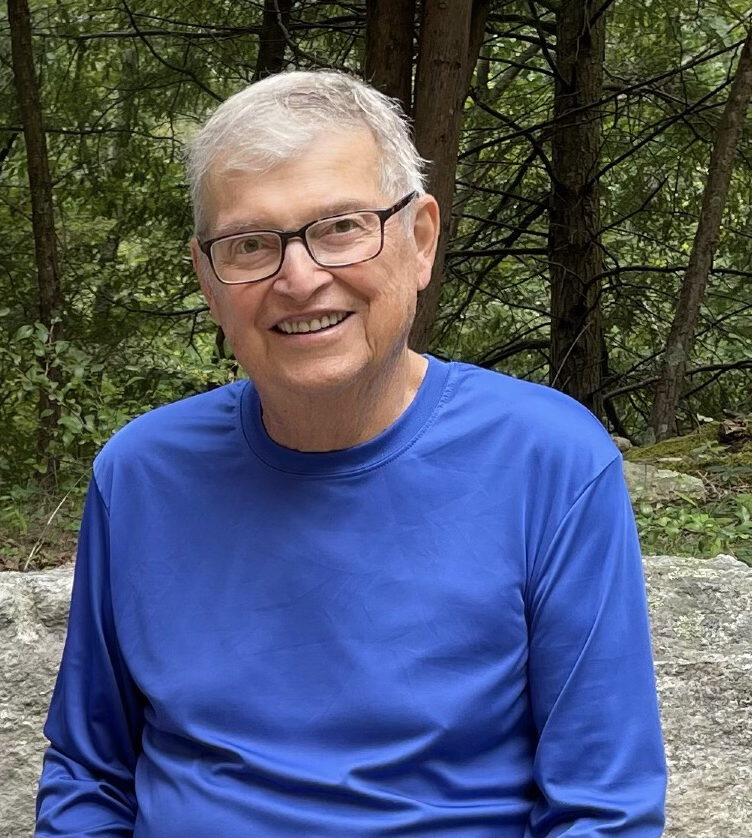 Walter Gill (1942-2022)
We've lost one of the good ones
by Steve Fisher
In 1969, my dad, Norman Fisher, closed his men's retail store, Fisher's Men's Shop, on Grand Avenue, in Maspeth, for the last time. He then rented the building to a young man who had graduated from Grover Cleveland High School in Ridgewood and was operating a small photography studio on Liberty Avenue in Jamaica.
Walter Gill proved to be a successful entrepreneur. Walter was a driven, tireless worker. He spent long hours trans- forming the old men's clothing store into a new photography studio. He named his new business Liberty Art Studio giving continuity to his first venture. He was a smart businessman, hiring a group of photographers to cover multiple events, mostly weddings, simultaneously.
I worked at the studio during the summer of '70 between semesters. Walter was a wonderful boss and mentor and taught me a lot about photography. I helped assemble the wedding albums and had to analyze negatives to match them with the proofs that had to be printed. I also learned the developing process of color prints.
Walter realized that he could further control each job if he created a desirable exterior space behind his studio; he gave me the task the next summer of designing and building the outdoor studio.
Walter's business grew and he ultimately opened his own photography lab in Woodside. He serviced not only his own studio, but others throughout Queens. He finally retired a few years back, but countless couples from various neighborhoods have had their precious photos either taken by or printed by Walter Gill over many years. Every June 26th, my wife and I take out our wedding album and re-live our wedding in 1976. Unfortunately, this April 6th, Walter passed away. Walter Gill's contribution to our community, though, lives on.