Many of us grew up hearing the war stories of our parents and grandparents who served in foreign battles for our freedom. We always do our best to honor those that never made it back home. One distinguished late local member of the military community who must not be forgotten was a Middle Village resident named Thomas George Abbey.
Thomas Abbey was born on an army base in Plattsburgh, New York in 1899 and grew up in Michigan. He served at Great Lakes Naval Training Center outside Chicago in WWI. At the conclusion of the war he obtained a pilot's license and worked as a stunt pilot on barnstorming tours of the United States for 10 years before marrying his wife, Mary, and settling down in Middle Village.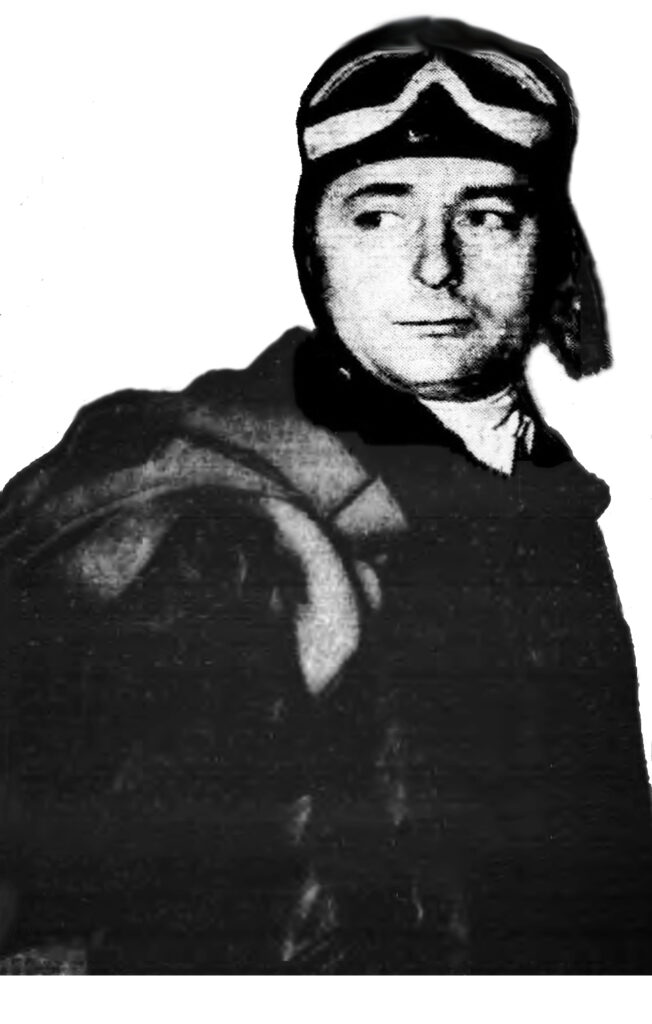 In 1927, Abbey joined the NYPD and in 1929 was assigned to the Brooklyn motorcycle unit. His help was requested in 1933 during the search for American pilot James Mattern who went lost as he was attempting to beat the round-the-world flight record held at the time by Wiley Post. The NYPD granted him a leave for the mission. Abbey and three other fliers took off from Floyd Bennett Field in a Bellanca monoplane and headed to Alaska. Mattern was eventually found in Siberia and was flown to Nome by a Soviet rescue plane. From there, Abbey's crew flew Mattern safely to Edmonton, Alberta, Canada, completing the mission.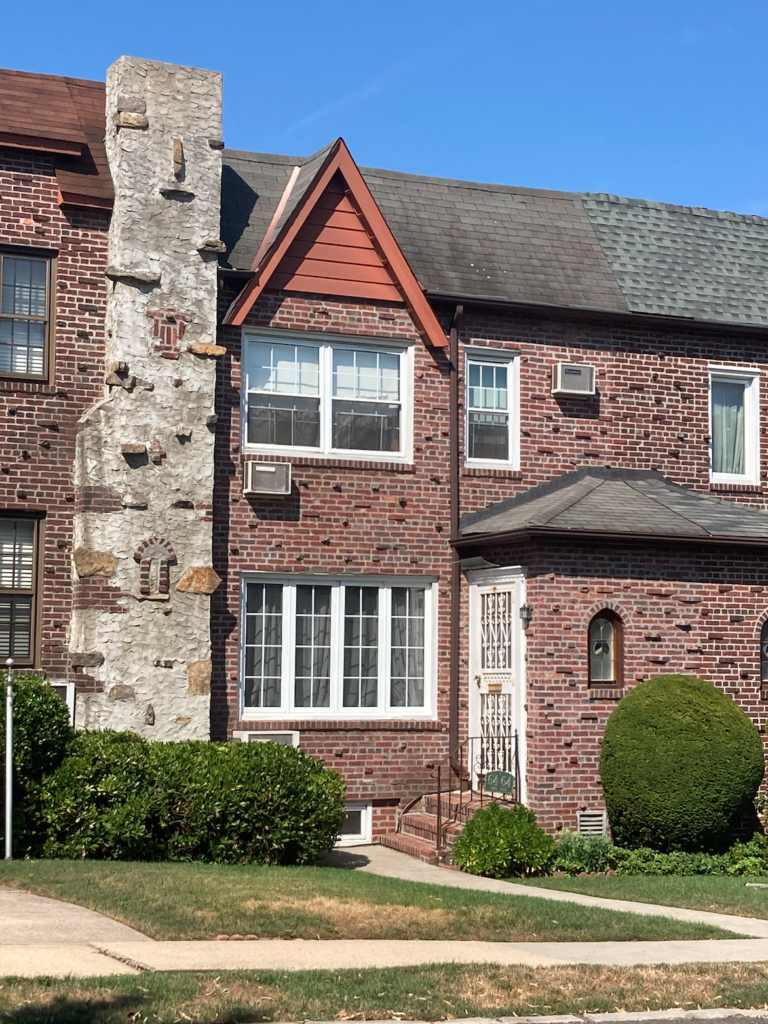 Tom and Mary had lived in Middle Village South initially, but later settled into a lovely rowhome located at 64-64 82nd Place (above). Duty would call once more. Tom's flying skills were so valued, that the newly formed Civil Aeronautics Administration in 1941 requested that he train civilian pilots for potential future military service in the Army Air Corps at a base in Orlando, Florida. Mayor Fiorello LaGuardia granted Abbey a one year leave from the NYPD so he could serve in this important role.
By the time Abbey had completed his assignment, the nation was embroiled in WWII. Abbey briefly returned to the NYPD, but in October 1942 when he was in his early forties, he was asked to enlist in the Army Air Corps and serve his country once again. The NYPD granted him a third leave. According to a 1943 Daily News article, "an FBI man called for the flier last fall and sent him directly to Gen. Henry H. Arnold's office in Washington, where he was commissioned." He was assigned the rank of Captain with 1st Mapping Group, 16th Photo Squadron of the Reconnaissance Unit. At the time, he had 6,700 flying hours to his credit.
Tom had 11 men under his command. He was tasked with helping to keep the South American supply chain running smoothly, by establishing airfields for a rubber supply company.
In early September 1943, the plane of Abbey's commanding officer was lost in a storm over the Peruvian jungle. Abbey's crew was sent to look for him. That was when disaster struck. The story by a witness claimed the runway used was too short causing the plane to crash upon liftoff. Abbey's remains were recovered and interred in a mausoleum in a Panamanian cemetery. Thomas George Abbey was the first member of the NYPD killed in WWII.
A telegram was sent to Mary informing her of the loss of her husband. She had last seen him a month before his death, when he had returned home on a furlough. A funeral attended by more than 1,000 police officers was held in the absence of his body. In 1948, the US government disinterred the remains of some service members who had been buried overseas and returned them to their families. Abbey was one of them. He was then buried in St. John Cemetery. Mary survived her husband by 50 years and passed away in 1993. The couple had no descendants.
Thomas George Abbey, a daredevil with a sense of duty, protected our city as a member of the NYPD for 13 years, served our country in two World Wars and made the ultimate sacrifice. We feel it is important to commemorate his life and service.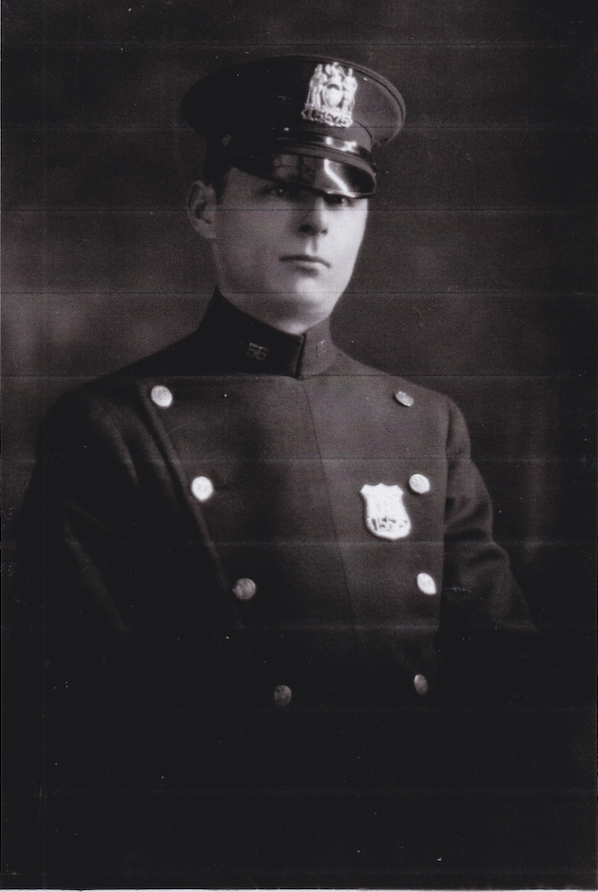 Newtown Historical Society in October 2021 submitted a request to Council Member Robert Holden to co-name 82nd Place between Furmanville Ave and 64th Road "Capt. Thomas Abbey Place." The City Council granted the request in a July 2022 vote. The graveside ceremony and street sign unveiling will take place at our annual "Thank a Police Officer Day" memorial on Saturday, September 17th starting at 10am at St. John Cemetery. All are encouraged to join us in honor of the man we are respectfully remembering almost 80 years after his death as the "Middle Village Maverick."
Special thanks to Capt. Abbey's niece, Marilyn Ward, for providing information for this article.