The original Queens Chronicle was simply called "The Paper" and was started by my mother, Susan Merzon, on Nov. 2, 1978, covering the communities of Howard Beach, where she lived, and Ozone Park. Like many new businesses, the newspaper was a small, two-person operation in the beginning and success was far from guaranteed. Actually, it was started as a hobby due to noise concerns from the local community regarding the Concorde flying over Howard Beach into JFK Airport.
A few years later, in 1983, Stanley Merzon joined the company and together they built the newspaper into a multiple-edition publishing company. In September 1984, by changing the name to the Queens Chronicle, they set their sights on expanding the paper beyond its Howard Beach and South Queens base. Over the next few years, three more editions of the Queens Chronicle were started to give the newspaper a Queenswide presence. We first began covering the community surrounding Juniper Valley Park in 1985. Over the course of the next ten years, we expanded to publishing nine editions in the borough.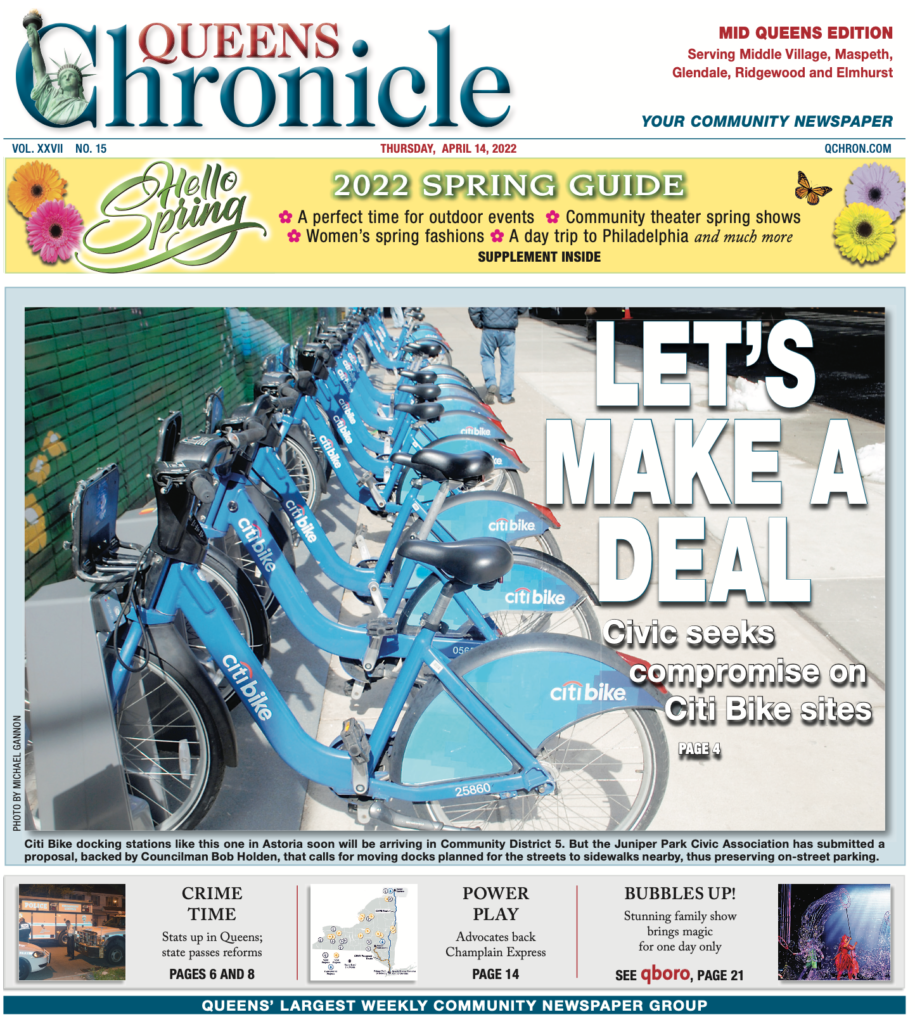 I grew up in Howard Beach and joined the company in December 1990 after graduating from Florida State University. I live in Tarrytown with my wife, Kimberly, and children, Matthew and Samantha. Matthew is a soph- omore at Syracuse University and Samantha is a senior in Irvington High School.
Even though we suffered a devastating fire in our office in December 1994, two feet of snow on several occasions, a blackout and of course, a pandemic, we have continuously published 2,334 weeks of the Queens Chronicle for our readers.
Our editorial focus has remained the same — covering quality-of-life issues, politics, community concerns and other things that are important to our readers.
We now cover all of Queens, except for the Rockaways — though we make an exception for some things like beach erosion — reaching over 300,000 people each week in print and more than 200,000 each month on our website, Qchron.com. We are proud to be a part of your life not only every Thursday, but each day of the week.
Along with the entire staff of the Queens Chronicle, I would like to thank you for honoring not only myself, but the entire news organization. We have long admired the Juniper Civic for your unwavering commitment to the community and assure you that, while our medium is different and we may not agree on every issue, we share that commitment.
The award-winning Queens Chronicle epitomizes professional journalistic standards and Juniper Park Civic Association admires their dedication to providing in-depth coverage of local Queens issues, including our own.