Squad 288, organized on July 1st, 1998, bravely and professionally serves the communities of Maspeth and Middle Village. This company responds to all working fires within their response area, northern Queens, as well as all technical rescue responses which include: High Angle Rescue, Trench Rescue, Confined Space Rescue, Collapses, HazMat Incident requiring Mitigation, Auto Extrications and Entrapments. This company trains extremely hard on all disciplines throughout the year. The company is celebrating its 25th anniversary this year.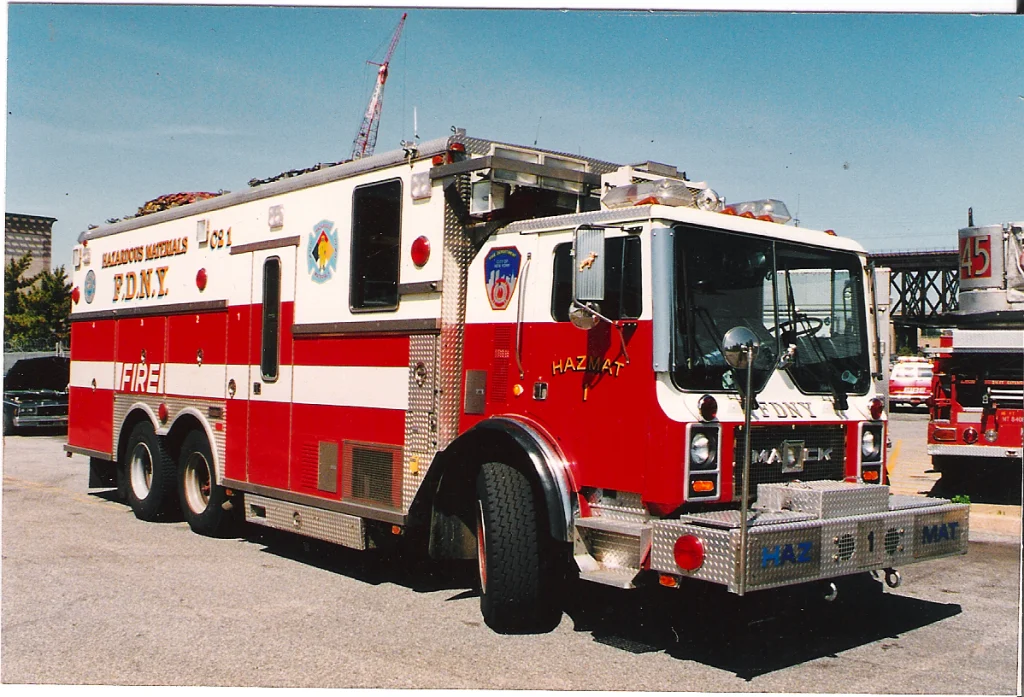 FDNY's HazMat Company 1 is the premiere HazMat Company in not only the New York City Fire Department but the country engaging in Hazardous Materials response and mitigation Citywide. Members of this company go through strenuous competency training and demonstrations to prove they have what it takes to be assigned to this company. Members of HazMat 1 have seen an increase in Lithium-Ion Battery fires in recent years, leading them into the busiest times in the company's history. Each battery, whether burning or extinguished, needs to be safely overpacked to help reduce the chances of re-ignition. HazMat Co. 1 has been assigned to every reported Lithium-ion battery fire in the City, quickly becoming a national resource on handling these incidents.
Juniper Park Civic Association is honored that these specialized companies are part of our community and recognizes the dangerous nature of their work. We will never forget their sacrifices on 9/11/2001.