Bridge and Tunnel Brewery: Making Big Waves in the Beer Industry
The last time the Juniper Berry profiled Bridge and Tunnel Brewery ("Our Hometown Home Brew," Winter 2014/2015), it was being run completely out of Rich Castagna's Maspeth garage. Since then, the company has opened a brewery and taproom in Ridgewood and this year it took on a bold new venture – opening a taproom in upstate Liberty, NY.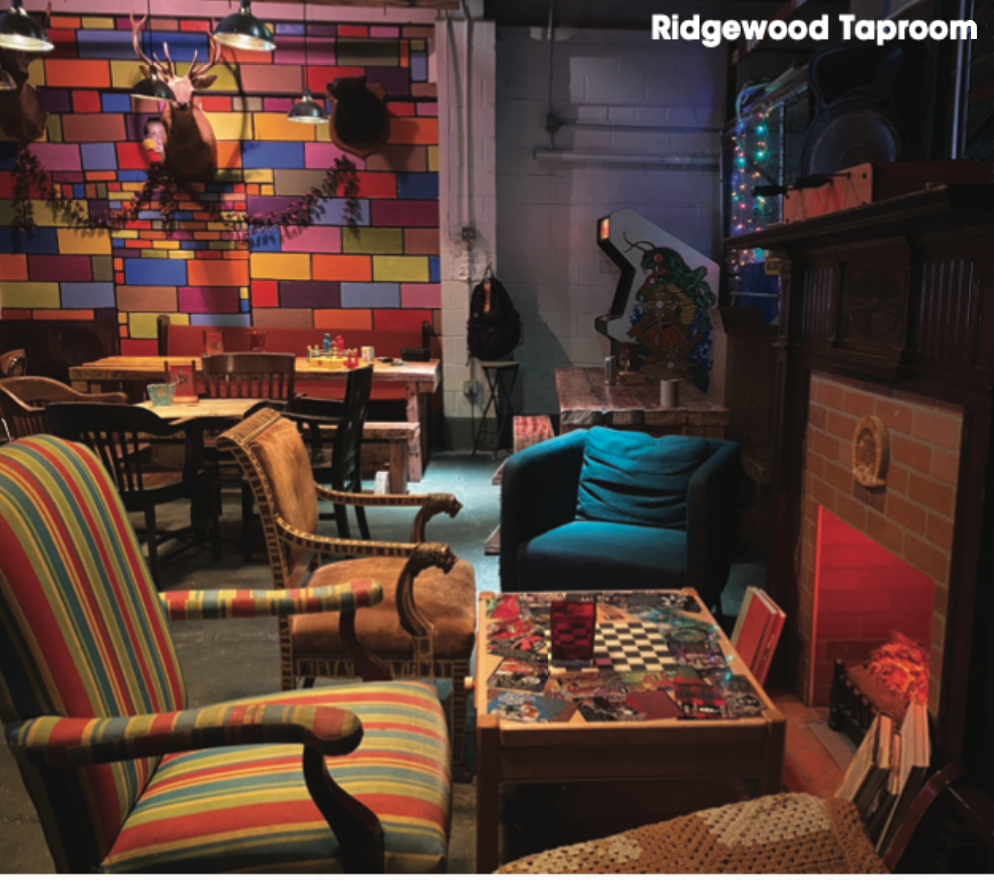 The Ridgewood taproom opened in 2015 and instantly became a hit with locals looking to unwind. It's open Wednesday-Sunday. Rich's brews range from lagers to various ales, including IPAs, and stouts, which are incredibly popular. He also makes cider, kombucha, hard seltzer, and even non-alcoholic craft beer options. The taproom is located on part of the former Diogenes Brewery property at 1535 Decatur Street. There are several games and activities on site to help patrons relax in and it's a dog-friendly space. In fact, they even host a "Dawgtoberfest" every fall to raise money for animal rescue charities.
During NYC Beer Week sponsored by the NYC Brewer's Guild in 2017, B&T was crowned the "People's Choice Beer" and took home the Ruppert's Cup, named after legendary beermaker and New York Yankees owner Colonel Jacob Ruppert. B&T was also featured in the 2020 documentary Beer Boom which is available on Amazon Prime. The film interviews several NYC brewers but follows Rich as sort of a main character.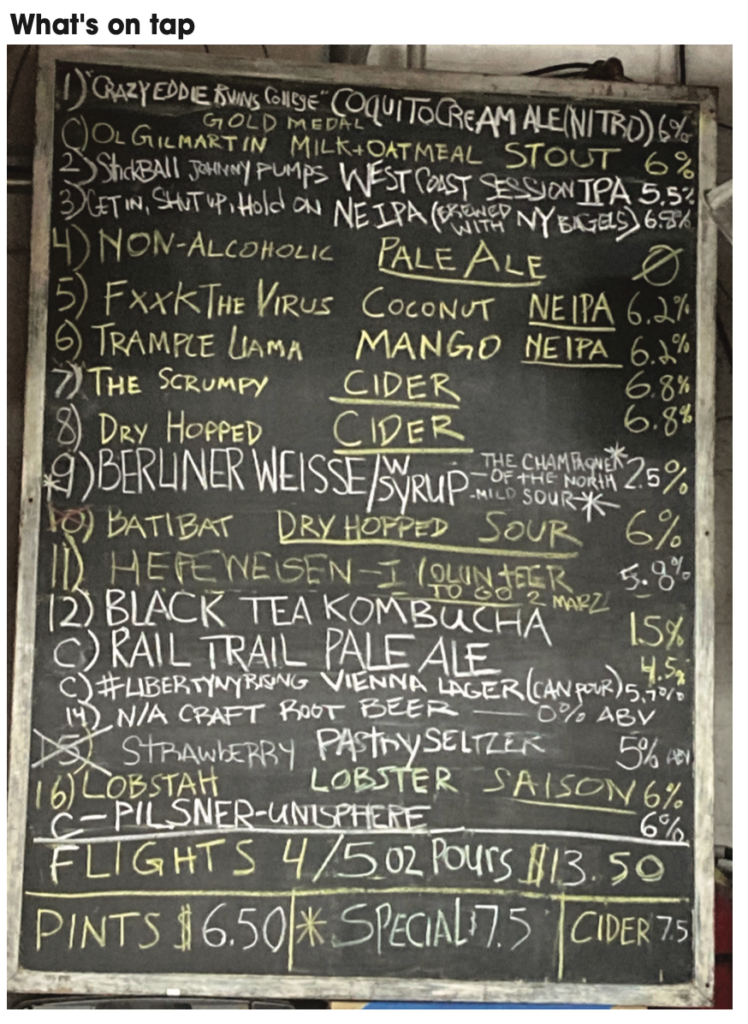 Then of course, the pandemic happened, and craft breweries, along with everyone else, took a hit that they are still recovering from. Many closed, but B&T managed to survive and continues to make strides towards its pre-pandemic stature.
Earlier this year, B&T expanded to Liberty, NY. Rich and his wife, Lisa, had a camper in that area for about 10 years and liked the vibe. They felt that Liberty had great potential for the type of taproom that just isn't possible in Ridgewood due to space constraints. The location they found, an old railroad building at 50 Lake Street, took more than six years to build out. The new taproom is about five times the size of the original and can accommodate a stage for musical performances. The hope is that the taproom will act as a magnet for other businesses to open and eventually beer will be brewed there as well as in Ridgewood.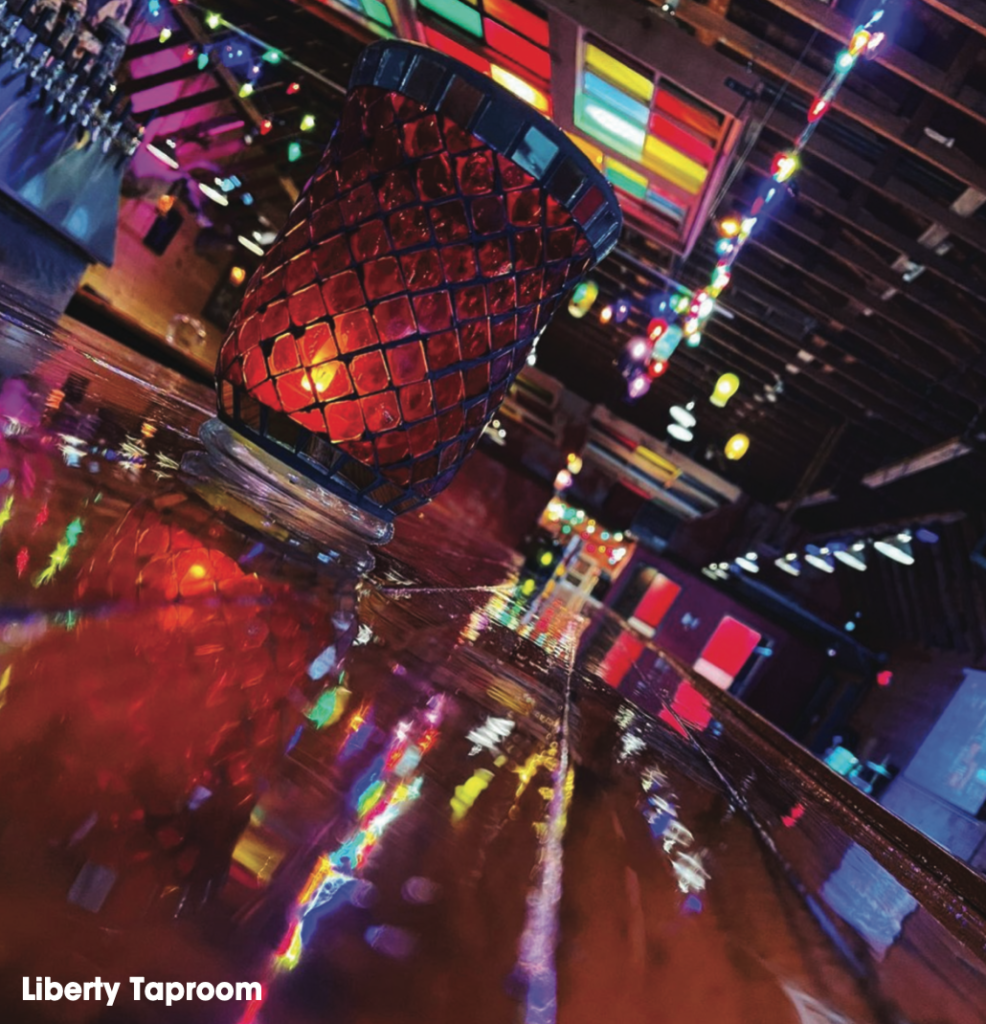 The power couple behind the operation are incredibly hands on. Lisa created the color panels above the bars in both locations and Rich worked with his team to hand craft the walls and stage at the Liberty location. They also collaborate, sometimes with their three girls, on label designs for the different beer varieties. It's amazing to think about how they accomplished an upstate expansion all while dealing with the Queens operation, working full time, and raising a family.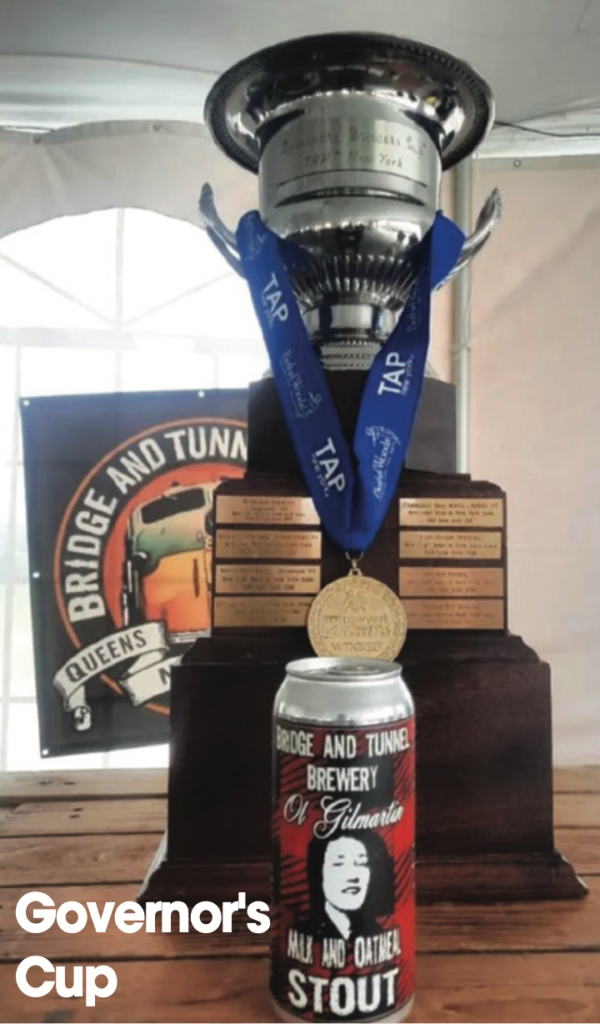 A pleasant surprise came in the form of a giant trophy earlier this year when a Bridge and Tunnel brew was designated "Best Beer in New York State" in a statewide brewing competition. Ol' Gilmartin Milk and Oatmeal Stout first won the brewery a gold medal in the "Best Stout" category and then went on to win the Governor's Cup at the TAP New York Craft Beer Festival in Bethel Woods. It was quite a boost for the brand.
When asked what he saw the future of Bridge and Tunnel Brewery being, Rich said he would like to become a local legacy business that operates for decades into the future. He wants to build the brand into something recognizable statewide and beyond while keeping it close to home. And speaking of close to home, his Maspeth garage where it all began back in 2012 still serves as an important part of the operation, serving as the brewery's mill and grain room.
You can follow all the happenings at both B&T locations on Instagram:
@bridgeandtunnelbrewery
@bridgeandtunnelbreweryliberty