During a mid-summer early evening walk with her sister, Elmhurst resident and Newtown Civic member Maribel Gil came across a find in Woodside which entranced and later impacted upon her. "I discovered among hilly streets what felt like a secret passageway, and found this staircase which connected to the street which then continued. I stopped to admire a small house because I love architecture, the only house of its kind on the street, and it had a beautiful bird mailbox," said Ms. Gil.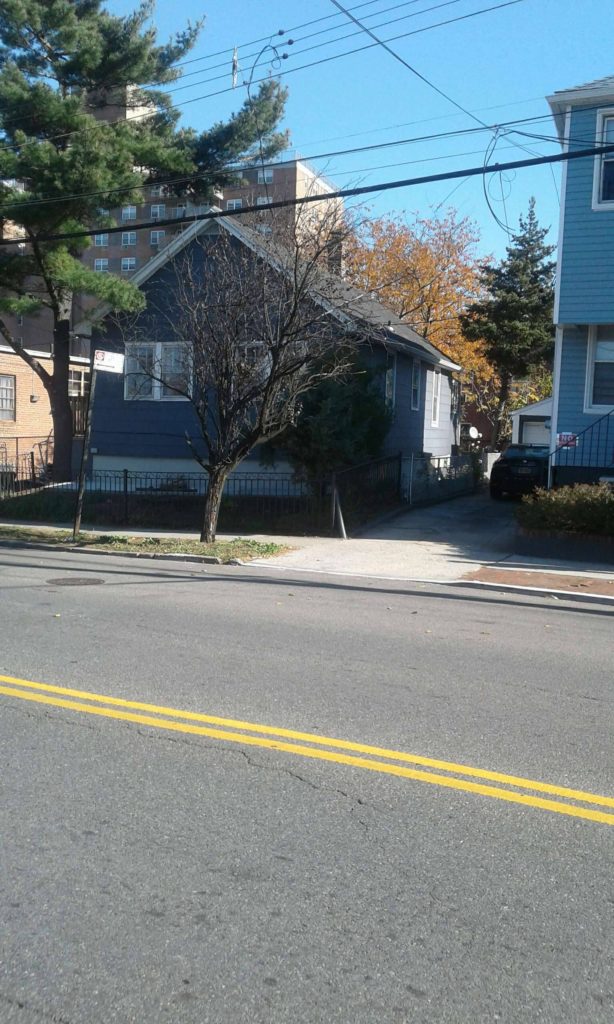 It turned out to be the home of Kitty Ditmas, descendant of the early settler Ditmas, Lott, Remsen, and Suydam families, her bloodline going back some 14-16 generations. Unbeknownst to Ms. Gil, Ms. Ditmas had recently expired on March 16, 2020, at the age of 91. She saw a huge dumpster perched in front of the home, but didn't see a "for sale" sign. Ms. Gil peeked inside, finding two trunks, empty except for old newspapers. She then peered over the little lawn of the house. "I saw these photos (seen throughout this article) strewn about on the ground, old memories in black and white, once someone's treasured memories." Reluctant at first to take the photos, Ms. Gil realized that the occupant must have either moved or passed away, and objects were simply being discarded. Once returning home, Ms. Gil did a little research on the home, 47-59 58th Street, said to be built in 1940, although it may be older, as some construction dates refer to registration, and she came up with the name of its owner, pondering her character and personality. "It was clear she loved cats, as there was a cat patch on the lawn, and a sticker on the front door that read, 'I Love Cats,' and I found it cool that the lady's name was Kitty," continued Ms. Gil.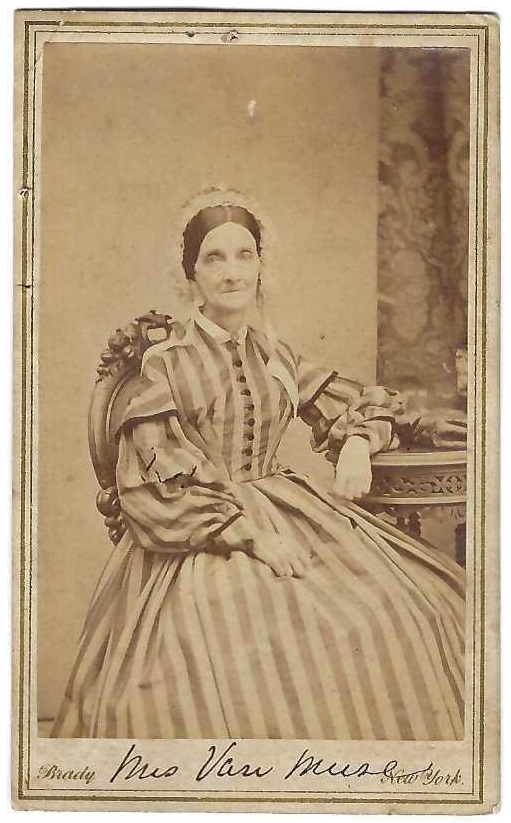 Once Ms. Gil shared her experience, she and others began a little online odyssey into the families' histories, although more in depth research would require much more time and effort. What is known, but with some interpretation, is that the earliest ancestor, Jan Jansen Ditmarsen, of Danish origin, immigrated from Holstein, Germany, after possibly spending some time in Holland, and arriving in 1647 to Dutch Kills, L.I.C, where he became a landowner, acquiring 48 acres for farming. His son and namesake ventured to the area of Flatbush, Brooklyn, in 1695, later known as Ditmas Park. Area residents of Flatbush were said to be neutral during the revolutionary period of occupation 1776-1783, under Lord Cornwallis, but skirmishes occurred in the area, and of course the nearby Battle of Long Island in 1776, in which some Ditmas relations participated. In Queens, a Dr. Dow Ditmars, said to be well respected, lived in an early 18th century farmhouse, and passed away in 1860. His presence later resulted in the street name 'Ditmars Boulevard.' Abram Ditmars, son of Dow, became the first Mayor of L.I.C in 1870, resigning during his second term because of political interplay, and moving to Brooklyn. It is not known when, and under what circumstances branches of this early family became known by the surname Ditmas, with others choosing Ditmars. (There is also a Ditmars Street in City Island, Bronx, but it's not known how the family was connected to that area.)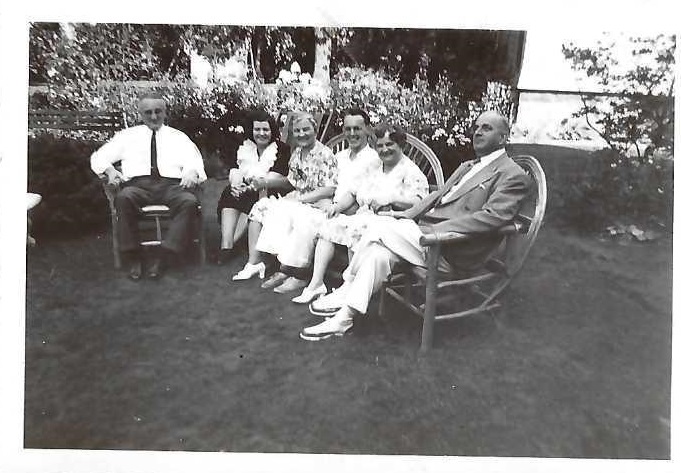 "The permanence of the Ditmarsen family's name in Brooklyn and Queens as Ditmas or Ditmars is an important clue to the (mostly) Dutch agrarian roots of our city. No one thinks about farms enduring in areas of NYC-including in Manhattan-well into the 19th century. These names are a lasting layer of Dutch colonialism and expansion, but the Anglicized spellings of these family names are proof of Americanization," said Kelly Carroll, President of the Historic Districts Council.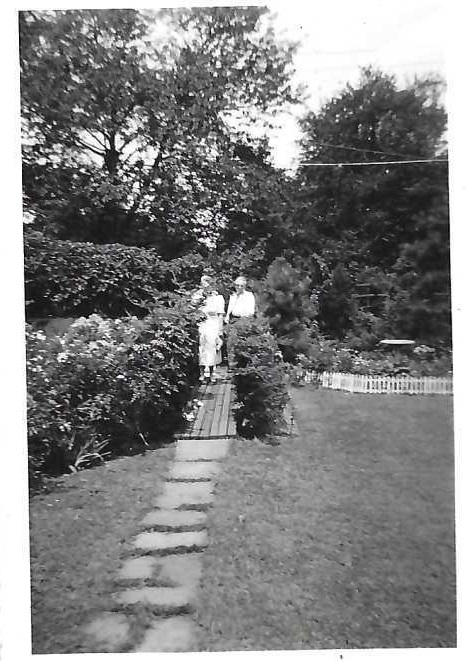 Kitty Ditmas, along with her mother, Mabel Suydam Remsen Ditmas, were the last familial inhabitants of the historic Baxter-Stoothoff-Kouuwenhaven home. This home, part of which dates back to 1747, with a larger portion built in 1811, is now landmarked, and on the National List of Historic Places. According to the 1940 Census, they were still living at this address, along with Holmes Ditmas, father of Kitty, and husband of Mabel. Holmes passed away that same year.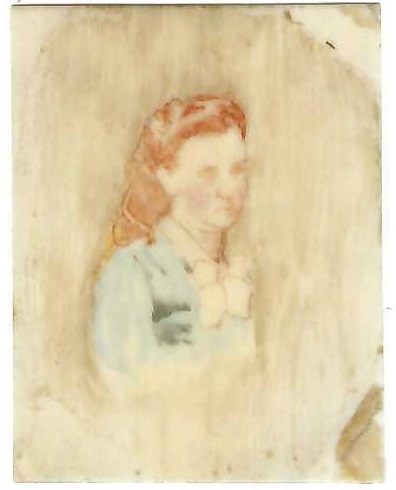 It seems at some point not long after, Mabel and her mother left the area and moved to Woodside, Queens to the house on 58th Street. The house itself can be described as a one level bungalow type home, on a street location which may have offered some seclusion. The house faces the eastern wall of Calvary Cemetery, which begins on 58th Street, once known as Betts Avenue. (The home is now listed online as sold for $610,000 on October 9, 2020). Holmes was an architect in the 'building business,' and Mabel who was a socialite when younger, was a pianist. They married in 1927, despite a 22 year age difference, in a celebrated church wedding in which famed historian-genealogist writer Charles Andrew Ditmas (1887-1938), Holmes' younger brother, served as best man. Charles himself married later in life, at age 43, only to pass away from heart problems at age 50. Also of note online is a Records and Briefs, N.Y State Appelate Division mention from 1962, which deals with a disputed family plot in foreclosure, once belonging to Grace Edith Ditmas, widow of Charles Andrew, who passed away in 1953. Kitty and Mabel are listed as defendants with Mabel being termed 'incompetent.' Mabel eventually passed in 1987 at the age of 90, leaving Kitty as the sole occupant.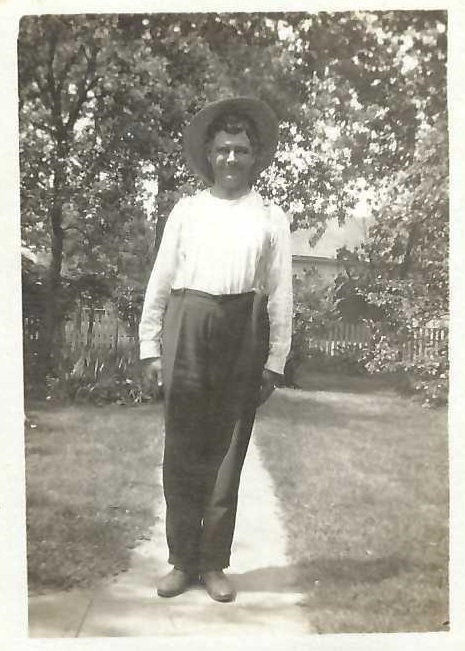 The Ditmas clan, as mentioned, was interrelated to other early comers, the Lott family, whose progenitor, Pieter Lott came from Holland to Brooklyn in 1652, the Remsens (1681), and the Suydams (1663 Rycken). The Ditmas Park section of Brooklyn, remained in descendant's hands and was still largely rural and untouched save for some properties, until the entire area was purchased by and developed large scale with grand Victorian homes built by developer Lewis H. Pounds from 1902-1914. He later became Brooklyn Borough President (1913-1917), and State Treasurer, and campaigned unsuccessfully for mayor.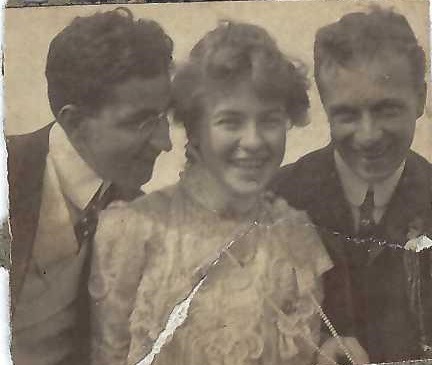 This discovery may not be the Holy Grail or of a major significance, but it does give us a tangible link to the past, a window into an early settlers family whose branches sway and bend in various directions, offering opportunities to gather research. "It felt like a time capsule of Old New York, with a family name I recognized. It made me curious to learn more about them. You can see the photos have aging with curled edges, and it's cool they have survived," said Ms. Gil. Ms. Gil donated the photos to the Elmhurst History and Preservation Society (EHCPS) for safekeeping and part of a future display. The EHCPS has been slowly building a small collection of items related to it and the surrounding communities' history. It also brings light to the subject of saving and preservation. "It is necessary to have tangible pieces of history preserved as they serve as a bridge of connection to the past," said Jennifer Ochoa of EHCPS.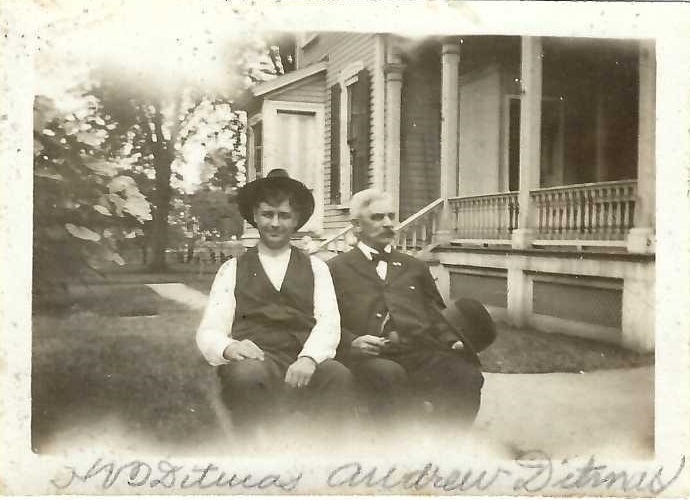 Traditionally, families saved hand me down photos, artwork, knick-knacks, quilts, yearbooks, jewelry, etc, as physical reminders that connected us to family and our past, and especially during the holiday season, objects would be shown amongst living relatives in order to spark shared memories and experiences. Sadly, current thinking seems to foster the notion of downsizing space, and perhaps lessening the sentimentality of material ties in favor of virtual sharing, but gladly there are those that continue to collect passed down objects, as holding more value for the mind and imagination, than just being of marginal or little worth monetarily.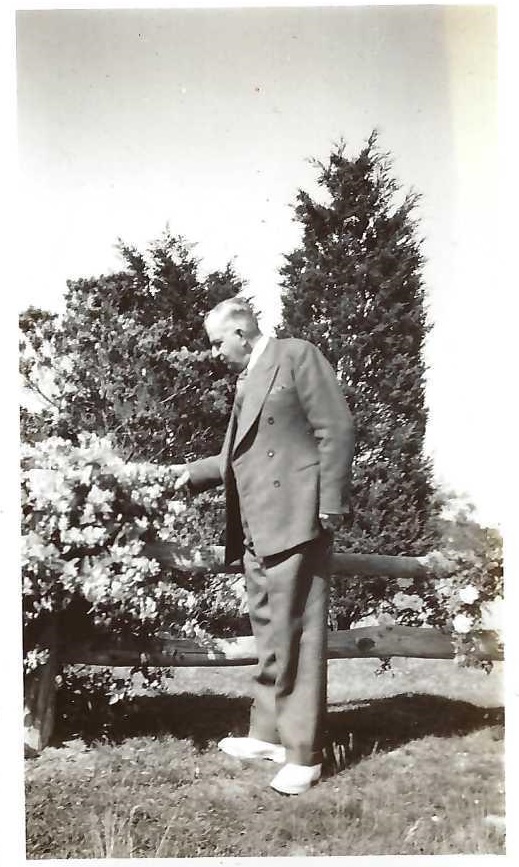 James McMenamin is the Vice President of both the Elmhurst History and Cemeteries Preservation Society and the Newtown Civic Association.