Old subway and elevated cars never die. Unlike lost Queens landmarks such as Niederstein's Restaurant and the Aquacade, which are gone forever, these lost landmarks in motion may enjoy a peaceful afterlife at the NYC Court Street Transit Museum in downtown Brooklyn.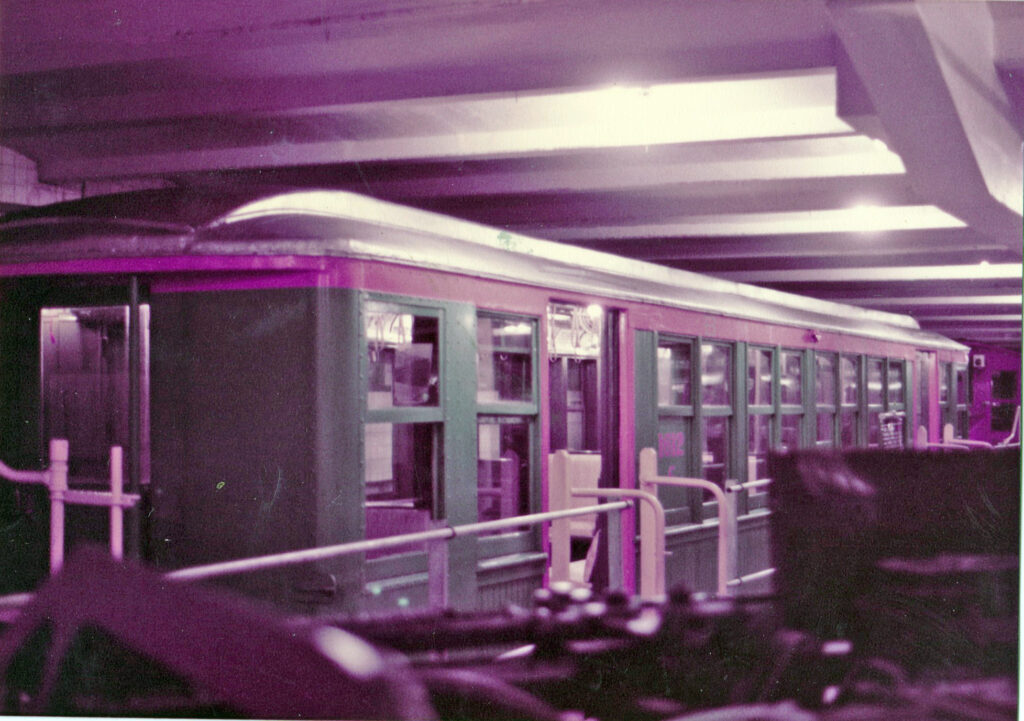 The Court Street Transit Museum traces its origin back to the mid-sixties when the TA (Transit Authority) had decided that the ancient 1RT Lo-V (Low-Voltage) Subway Cars were ready for the scrap heap. At the same time the TA was looking for some old subway cars to be used as a museum train. About a dozen of these Lo-V subway cars were set aside and stored at the IND subway yard in upper Manhattan until a suitable museum location could be found. The TA then set aside five trains of museum cars, representative of the type of car you would find in each period of transit history. All that was needed was a suitable museum location.
From TA Blunder to Blessing
The TA blundered when it extended its IND 'HH' local line about a half-mile beyond Hoyt-Schermerhorn Streets in downtown Brooklyn. When plans for an East River tunnel connecting the temporary Court Street terminal with the IND A Line at Chambers Street in lower Manhattan fell through, the TA Found itself with a white elephant on its hands. The Court Street station generated little revenue and closed In June 1946.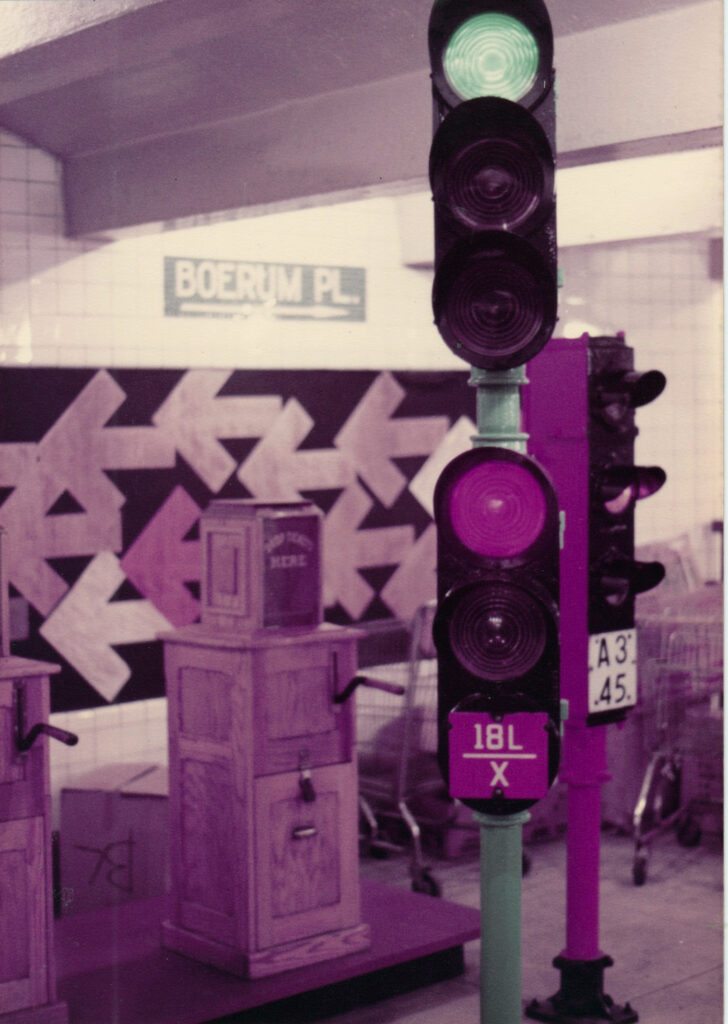 The TA's blunder would later turn into a blessing as the Transit Museum location. The abandoned Court Street subway station was also a blessing for filmmakers. Scenes from many movies, notably the blockbuster hit, The Taking of Pelham One, Two, Three, starring Walter Matthau, Robert Shaw, Martin Balsam, and Hector Elizondo, were shot there.
Transit Museum Opens
The grand opening of the New York City Transit Museum took place on July 4,1976. What could be more befitting that grand day than the opening of a subway museum located in a former subway station? The deposit of a subway token and the click of a turnstile was your ticket of admission to the transit museum. Once inside the museum, visitors are greeted by a display of subway artifacts on the mezzanine level before descending to the track level. There, subway and elevated cars from the three (IRT, BMT, and IND) divisions of the subway system are on display. Train memorabilia may be purchased at the museum annex in Grand Central Terminal (photo, right).
Emily Dickinson once wrote, "So instead of going to heaven at last, I'm going all along." She might have added, "To the Court Street Transit Museum, subway heaven below."