Greetings from the 104th Precinct! I hope everyone is enjoying this summer as much as possible. The pandemic has created a new normal for us all, but with proper precautions we can hopefully go about our lives with some semblance of regularity.
Congratulations Detective Bell on your well-deserved Retirement. You will be dearly missed by your 104️ Family. Detective Bell dedicated 21 years of service to the NYPD and to people of NYC, 18 of those years he worked as a Community Affairs Officer. We wish you a happy and healthy retired life.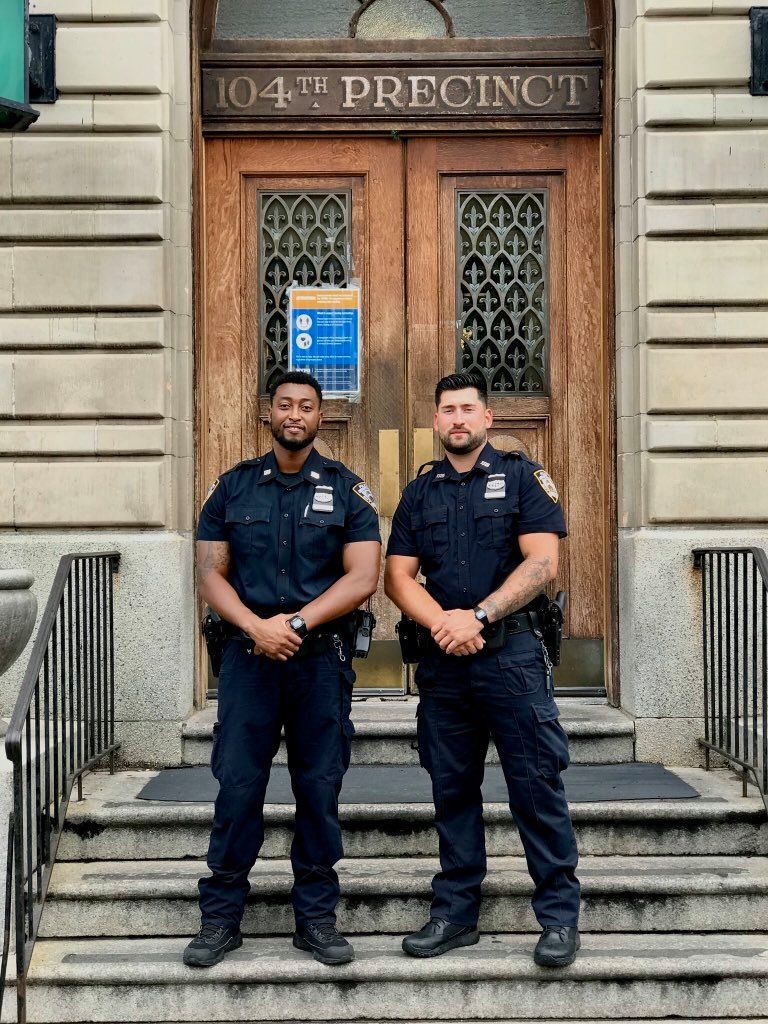 Meet your 104 Precinct Youth Coordination Officers (YCO)! PO Bush and PO Amato are dedicated to work closely with the kids in the 104 Community to build a stronger relationship between youth and police, in all youth-related matters. If you know of any agency or services that may be able to provide assistance for better youth outcomes, please refer them our YCOs. P.O. Bush: (917) 691-6436 Email: JERVON.BUSH@nypd.org; P.O. Amato: (917) 520-6070 Email: MICHAEL.AMATO@nypd.org
Unfortunately, we are currently experiencing an increase in burglaries and auto-related crimes. With a few proactive steps you can vastly reduce your chances of becoming of victim.
Auto Crime Tips:
Lock your vehicle doors at all times, even when parked in your drive way. 

Do not leave key fobs and other personal belongings in your vehicle. 
Do not leave your car running while running into the store, even if it's just for a minute.
Burglary Prevention Tips
If you go out, close and lock your windows. 

Buzz people into our building ONLY when you are absolutely sure of the visitor's identity. 
Don't permit unexpected delivery men into your home. 

Secure air conditioning units to the wall so that they cannot be pushed in.  
Lastly, as always if you see something, say something. These tips can prevent the loss and inconvenience of property being stolen as well as keep you and your family safe in your home.
I wish you all a happy and healthy conclusion to summer.