Meet Queens Borough President Candidate Joann Ariola
We highlighted the Democratic candidates for borough president in our last 2 issues, and now we present the biography of the Republican nominee, as taken from her website.
Joann Ariola is a resident of Queens County, Director of Intergovernmental Affairs for a major health network in Queens and is the Chairwoman of the Republican Party in Queens County.
With a career that spans over thirty years, Joann has held many titles but never strayed from her dedication to community outreach, healthcare, public safety, providing a safe and good environment for educating our youth and forging positive relationships between the government and the community.
As a young parent of school-aged children, Joann's community involvement began with her service as a board member for her children's Parent's Association. Her work there brought her to the realization that while a parent's involvement begins at home, it certainly does not end there. She subsequently took advantage of opportunities to become active and achieve leadership positions in several civic, political and charitable organizations.
Joann has held positions at the Queens District Attorney's Office, Queens Criminal Court, and the NYC Council, serving as the Chief of Staff and Press Secretary to Council Members in both Queens and Brooklyn, as well as serving in the administrations of two Republican mayors. She has always known the value, benefit and necessity of community involvement. Her hard work and dedication caused her to develop strong ties within the communities across the Borough of Queens and beyond.  Joann is known for working tirelessly on behalf of all communities.
In addition to her professional work, Joann is highly active in several organizations. She is the Republican State Committee Woman for the 23rd Assembly District and has twice run for public office. She is currently the President of the Howard Beach Lindenwood Civic Association, member of the Middle Village Republican Club, a member of the 106th Precinct Community Council, as well as being a member of Community Board 10. 
Through her years of service, Joann has received recognition for outstanding service by many organizations, federal, state and city proclamations from elected officials, was chosen as the deputy Grand Marshal as well as the Grand Marshal of the Rockaway St. Patrick's Day Parade and the Howard Beach Columbus Day Parade. She was recognized as a Woman of Distinction by then Senator Serphin Maltese, named an honoree for Power Women of the year by City and State, as well as the Queens Courier, Italian American Woman of the Year for the International Society of SS Cosma and Damiano, Woman of the Year for the Howard Beach Civic Association, received the Community Service Award from the Association of Chinese American Physicians (ACAP) and innumerable certificates of appreciation from communities throughout the borough for her work.
Both in her profession and her community volunteerism, Joann acts in the critical position of liaison, facilitating the relationships between private companies and community residents by helping them navigate their community boards, elected officials, government agencies, schools, religious institutions and local community groups. 
In all of Joann's varied roles, her singular goal has always been to keep Queens the kind of peaceful, safe, affordable community in which her children and yours will proudly thrive for generations to come, with excellent educational and economic opportunities for all of us. Visit joannariola.com for more information.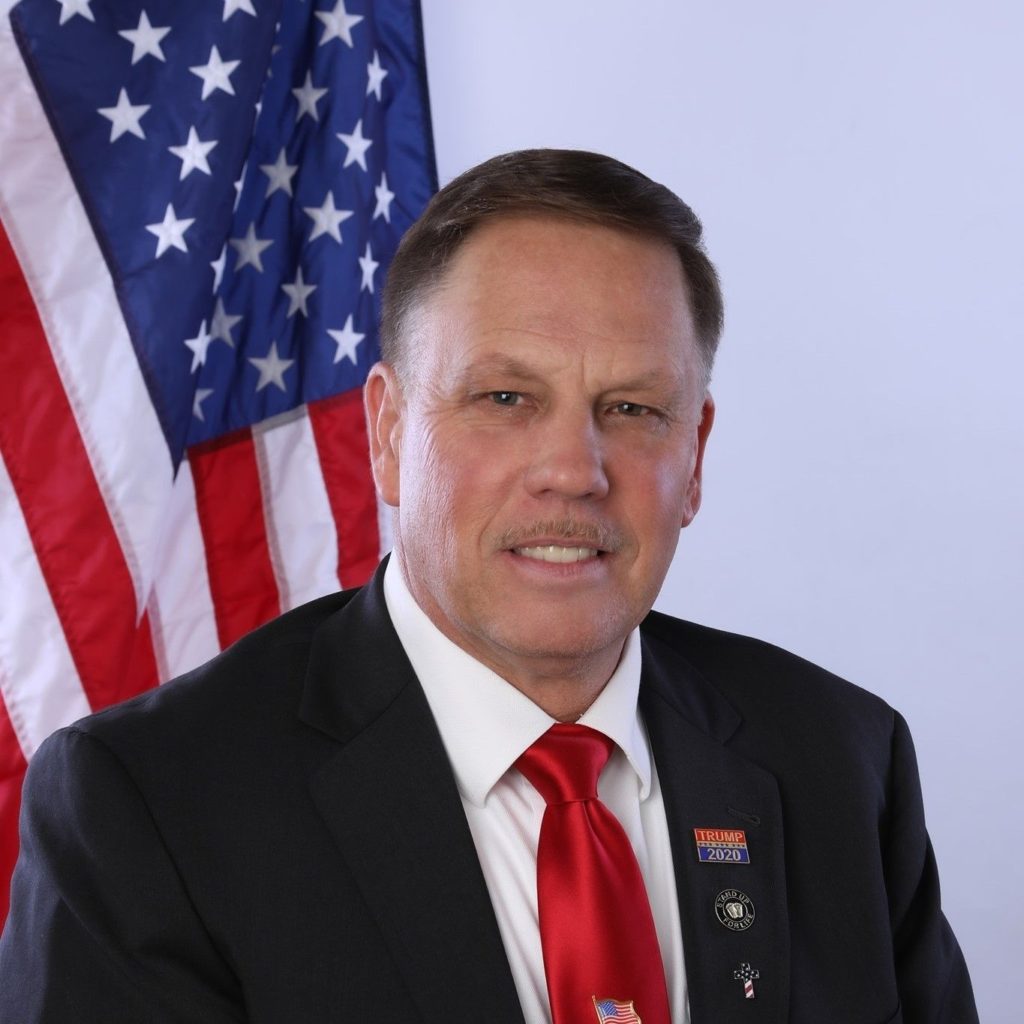 Meet the Challenger for Congress in NY-6: Tom Zmich
The following was taken from the candidate's website.
Tom Zmich is a union member, Veteran, and a Congressional candidate representing America's Silent Majority.
Tom will:
Protect and support law enforcement
Defend America by stopping socialism and preserving our history
Protect our constitutional rights such as freedom of speech, freedom of religion, and the right to bear arms
"I am running for the United States Congress in CD6 Queens, NY.  I feel that I have been called to serve God and our Country again, and to STOP the progressive agenda of the Democratic party. With your support, I know that we will be able to make a huge impact, simply by challenging my opponent on the issues facing our Nation today."
National Security
From Border security to protecting American citizens on a daily basis is of utmost importance. We must stop illegal immigrants from crossing our borders by providing tools and increasing resources to the Department of Homeland Security and our local law enforcement agencies.
The opioid crisis in America is real. I will fight for strict laws placing dealers behind bars. I will also fight to penalize human traffickers with life sentences in prison.
Above all, I will fight to protect every law-abiding citizen, before criminals.
Economy
The strength of our American economy is crucial to our success. We must reduce unemployment, put more people to work and build upon President Trump's American growth. I will work hard to increase job development and reduce the need for welfare, put jobs in America first, streamline tax requirements to increase jobs, and reduce and end the regulation burdens to increase business opportunities.
Education
Education regulations need to work. Common Core needs to end. Parents need to be provided with real choices of education for their children-allowing charter schools and increasing vouchers. I will fight to increase competition of schools so that the best schools are enhanced and those that are failing will be fixed.
Veterans & Military
As a Veteran myself, I understand the struggles and stigma of coming home from war. Vets are heroes, yet for some finding a job and simple daily tasks are a struggle. I will fight to increase federal programming to help veterans get back to work, find affordable housing, increase mental health services, and live a great life in this great Country that they fought for.
The strength of our Country rests in the hands of our strong military operations. We must increase our forces with more resources and better equipment, improved bases, ships, and jets. I am committed to making significant increases in funding for our Armed Forces.
We must fight for our Service men and women and for our Veterans, as they fought for our freedom!
Visit zmich2020.com for more information.