Our parks were built to be refuges: Places to get fresh air and exercise and to socialize. But the condition of some of them leave a lot to be desired. Below is a summary of the current situation at three of our more heavily used parks.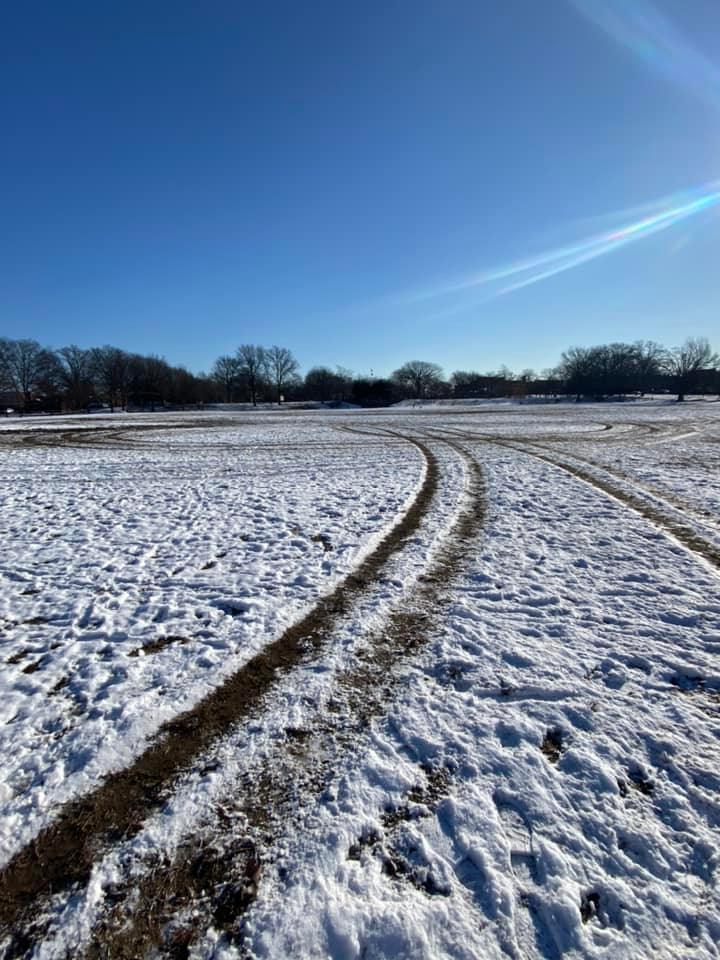 Juniper Valley Park
When completed, the $5.25M Brennan Field reconstruction will have a new 400-meter track and a new synthetic combination soccer-football field. Work has temporarily stopped as the Parks Department negotiates a change order for a new sewer connection to the street. During construction, camera inspections found that segments of pipe were collapsed and filled with concrete debris. The pipe is 25′ in depth and requires extensive and complicated excavation. The contractor, Applied Landscape Technologies, is presently obtaining the required permits for this work, which include sign-offs by the Departments of Transportation, Environmental Protection, and Buildings. There will be a significant delay on this project and a new completion date cannot be estimated until all permits are obtained, and a new work schedule issued. There have also been delays due to shortages of materials needed because of supply chain issues.
In addition, since the departure of Park Police Officer Rico Albacarys, there have been increased problems with off leash dogs and unauthorized vehicles on the ball fields. Dog owners are not adhering to off leash hours, which is causing problems for other people trying to enjoy the park. Motorbikes have left deep tire marks across the fields, which will require repair. Trash accumulation has also been an issue.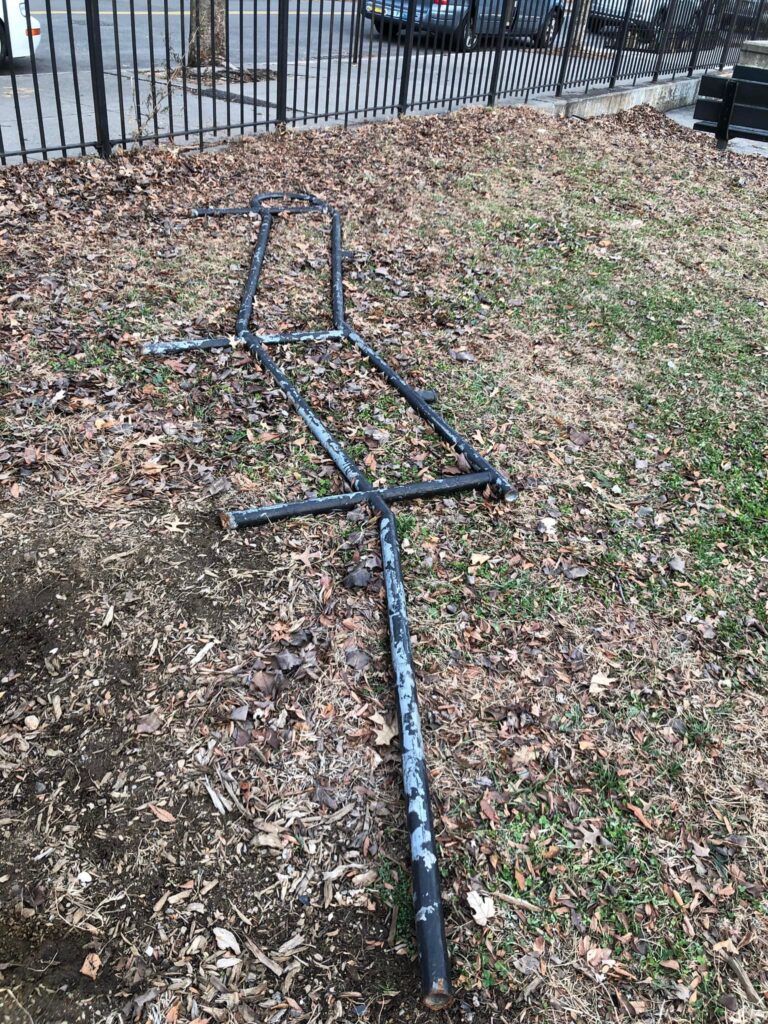 Principe Park
Frank Principe Park in Maspeth has not had a playground upgrade in more than a decade, and it shows. While the ball fields were completed a few years ago, the playground entrance is looking worse for wear. There is a missing handrail. Bricks that fell off the pedestrian overpass more than a decade ago were never replaced. Discarded athletic equipment is strewn about. The dog run is a muddy disaster. There are currently trucks parking illegally along its perimeter. If there is one park in the area that needs a facelift, it's this one. The late Frank Principe, aka "Mr. Maspeth," deserves to have his namesake park looking top notch, and right now it is far from it. A group called "Friends of Principe Park" led by Lance Lovejoy, has formed to advocate for improvements. They have been in contact with CB5, as well as elected and Parks officials.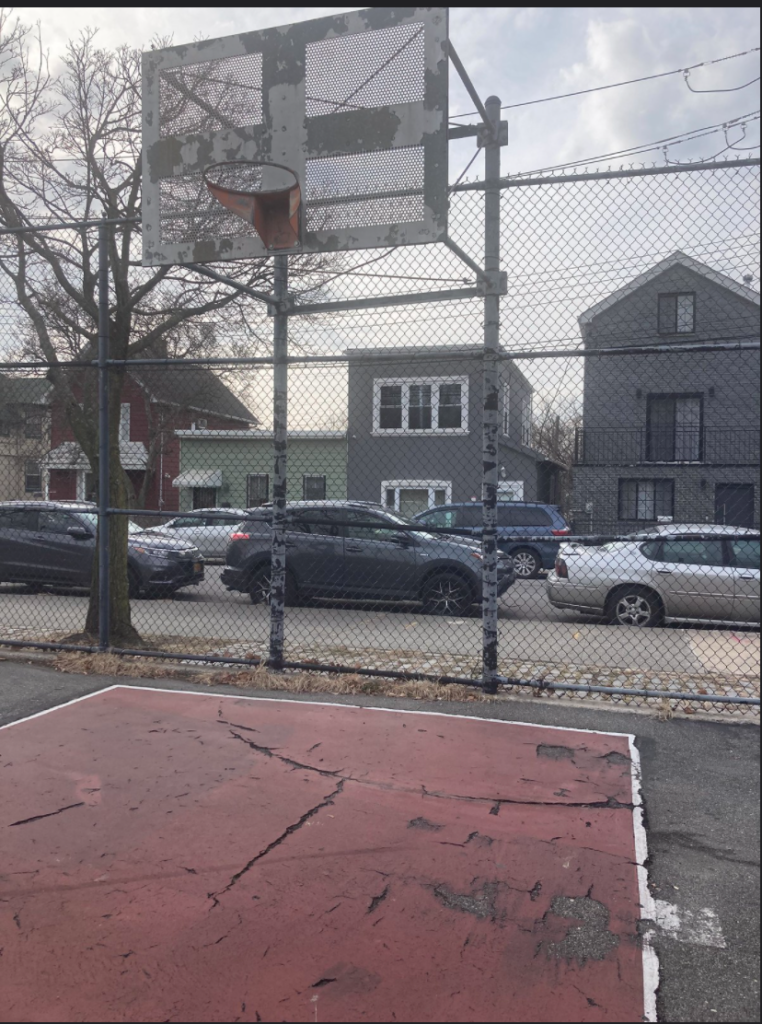 Frontera Park
This playground is named after Frank Frontera, an Italian immigrant who settled in Maspeth with his family in 1883. The stuff of legends, he served in the Volunteer Fire Department until the age of 91. He was a barber by trade, and his son Alexander founded Maspeth Federal Savings Bank. The last playground improvement here was in 2002 when fire department themed play equipment was installed in honor of Frontera as well as the FDNY members lost on 9/11. In 2012, the handball courts were redone. The rest of the park hasn't seen an upgrade since 1990. Today, the surfaces of the basketball courts and spray shower play area are cracked. Decorative brick work along the ramp down to the playground has become dislodged. There is a flattened metal trash can that needs to be replaced. The park is still a pleasant place, but the Parks Department needs to pay closer attention to its condition.
The bottom line is that elected officials need to allocate capital money to cover renovations and work with City Hall to make sure our local oases get the attention they need and deserve.
Assembly Member Brian Barnwell has been addressing graffiti, litter, and other concerns at these parks, but due to the recent political redistricting, Principe and Frontera Parks will soon no longer be represented by him. The change in district lines means that gears need to be shifted to bring new representatives up to speed on park needs.
Volunteerism always helps to keep these parks clean. It's also an opportunity to document potential and existing problems. Please be on the lookout for cleanup announcements later this spring.