Back in February of this year, the Department of Transportation announced that it would be expanding its CitiBike service to our area. They only notified the community via the Transportation Committee of Queens Community Board 5 and did not present their proposal to the full board or to any neighborhood groups, likely because they were concerned about opposition. Rather than state that we were rejecting the expansion, JPCA in April came up with a counter proposal that would have placed every bike station on the sidewalk, preserving parking in our area, which is a low-density transit desert. We suggested alternate locations for the DOT's suggested parking lane locations, and in a handful of cases, asked for removal of stations that were planned for residential areas.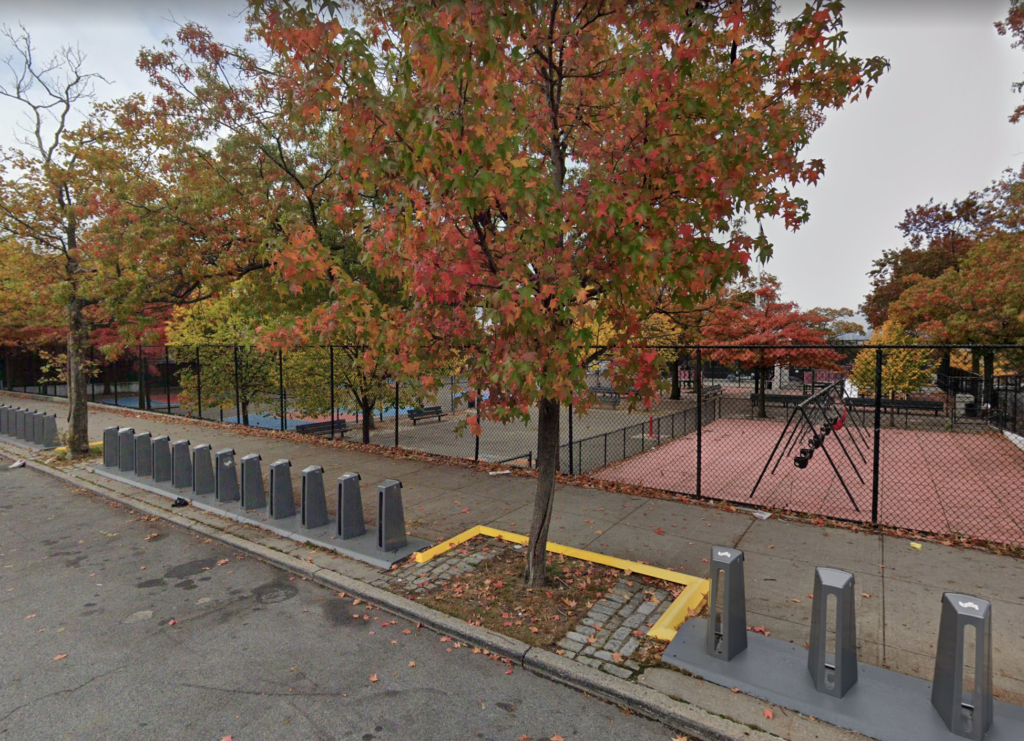 In June, the DOT agreed to move 7 out of 34 stations to the sidewalk. One of the excuses given for infeasibility for the rest of the suggestions was that certain locations contained tree pits. Meanwhile, DOT has placed dozens of stations around and between tree pits (see photo above). They also claimed the length of the stations could not be accommodated, yet they never explained why modular stations couldn't be customized to fit the space. Another reason they gave was, "Eliminating this CitiBike station would reduce equal access to the bike share network." What does "equal access" mean? CitiBike is only accessible to able-bodied adult credit card users. A law was passed requiring all businesses in NYC accept cash as payment, but CitiBike is exempted from that. You can use cash to pay for a MetroCard, but not for bikeshare. Bringing a program into a neighborhood to service a small slice of the population is somehow considered equitable but omitting stations where they don't make sense is inequitable?
Their failure to be flexible means that should they proceed, 27 stations throughout Maspeth, Middle Village, Glendale, and Ridgewood will be in the street, removing a total of 81-135 parking spaces, depending on the station length they choose. And this is just for a segment of these neighborhoods; the next phase will likely target the heart of each community where the removed parking spaces will number in the hundreds. This prompted the following response:
Dear Queens Commissioner Garcia,
I ask you to revisit your rejection of most of the Juniper Park Civic Association's suggestions regarding the placement of Citi Bike stations in our neighborhood. Your response to our community's suggestions seems dismissive, to say the least. Sadly, this is not a surprise.
It is greatly frustrating to repeatedly meet with the DOT and have civic leaders and residents offer sensible solutions, only to be turned down each time. These meetings and suggestions take time and energy from those who care about our community. The Queens DOT makes a show of community meetings but is indifferent or even hostile to real community input.
The options suggested by the JPCA seem very reasonable, well thought out and worth exploring. If these bike stations are adjustable in size, it seems they could fit quite well into the locations requested.
Every neighborhood is unique. Civic leaders and elected officials know a neighborhood better than any citywide agency, and the JPCA and I know the needs of ours very well.
We are a public transit desert, which forces our residents to drive vehicles to and from work. This makes parking more critical in this district than others. There is little demand for Citi Bikes in this area, but great demand for parking. I am expanding the program, not at all opposed to but ask you to show some deference to our community and not place the stations in parking lanes.
Sincerely,
Robert F. Holden
Council Member, District 30 
The DOT and mayor's office met with the council member after this letter was released. Our concerns were communicated clearly. We now await the final decision. It seems the city is adhering to an inflexible "grid" for siting bike stations. However, it is only being employed in certain parts of the city, while others are completely exempt (see map, below). Meanwhile, the taxpayers and residents of our area who will be directly impacted by this had no say in any of it.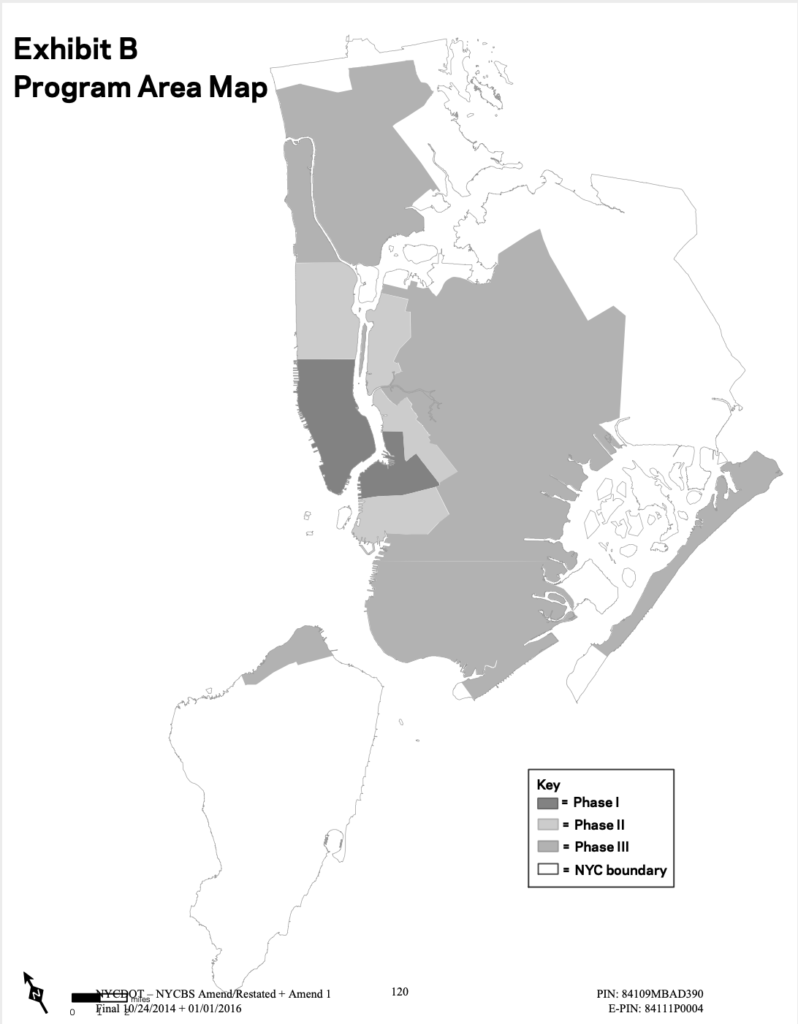 Despite all that has transpired, we remain hopeful that we can come to a consensus with DOT, but they need to be reminded that they work for the people and should be listening to those who know their neighborhoods best. Being dismissive by saying "people will adjust" to an imposition when the program could be made into a true asset means attitudes need to change and that's generally the hardest thing to overcome.